Next up at Rosewood Studio, cutting our own veneers.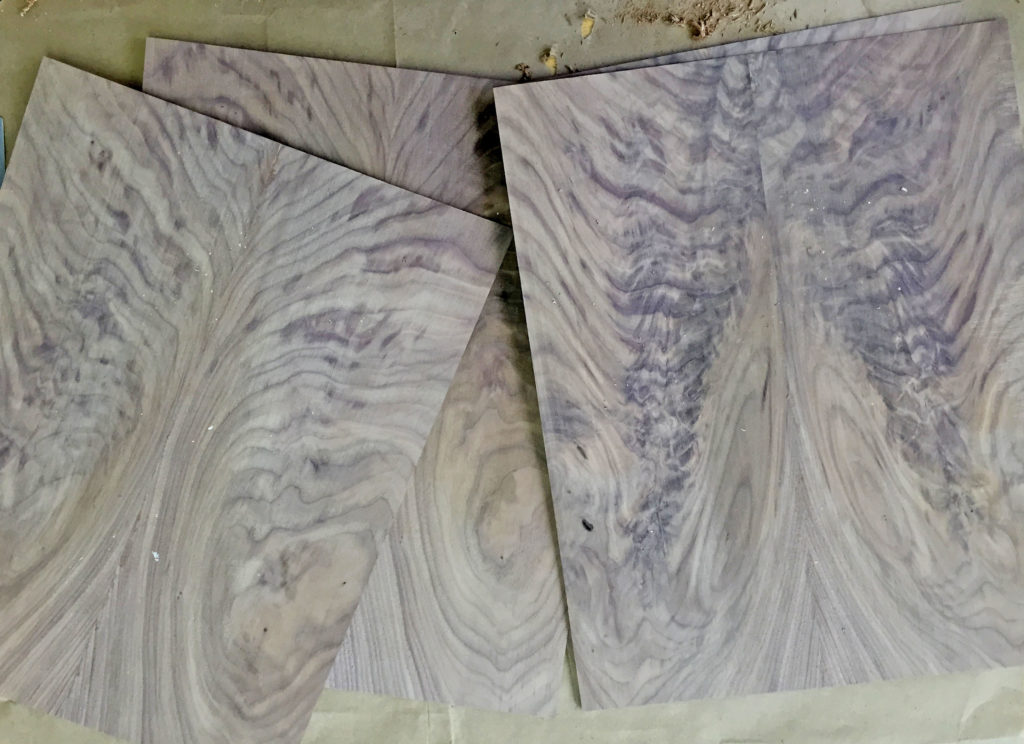 It seems like a simple process. Take a two inch thick piece of walnut, push it trough a band saw ten times and you're done. You just need to remember to lock down the fence. And not get impatient and feed it through the saw too fast. And watch where your thumbs are. But once that's done, it's just some glue and masking tape and you're good to go. There are some missing photos of vacuum pressing panels, bending ply, and trying to plane smooth all that figure on a curved surface.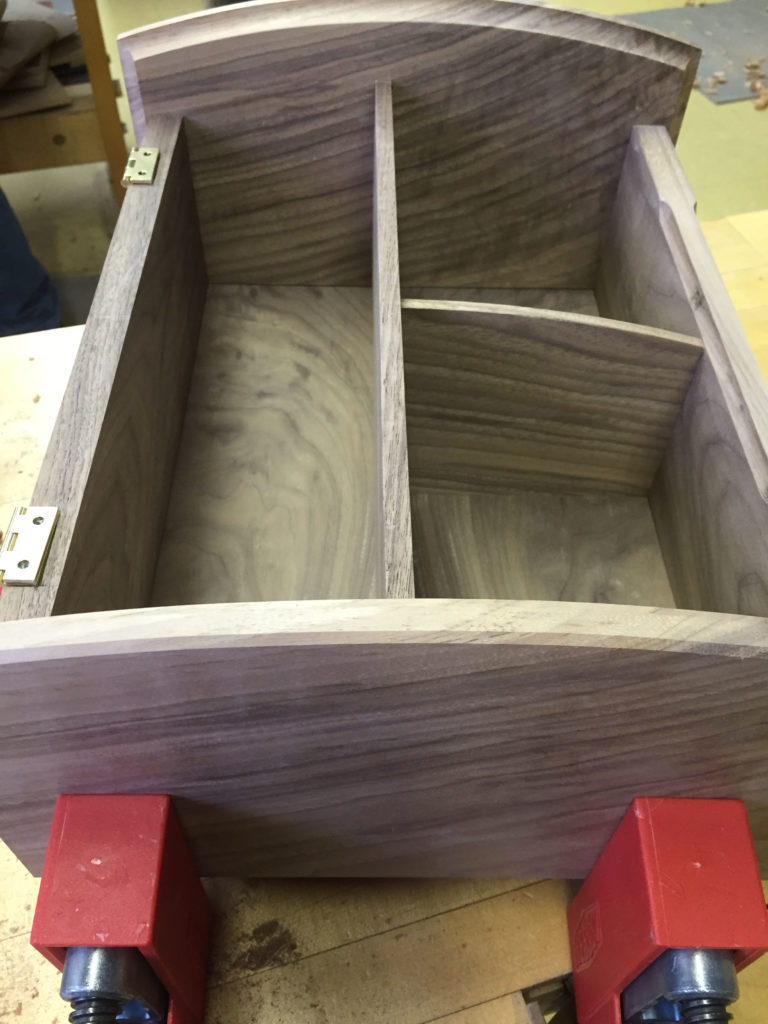 This little bow-front cabinet needed to be dry assembled first,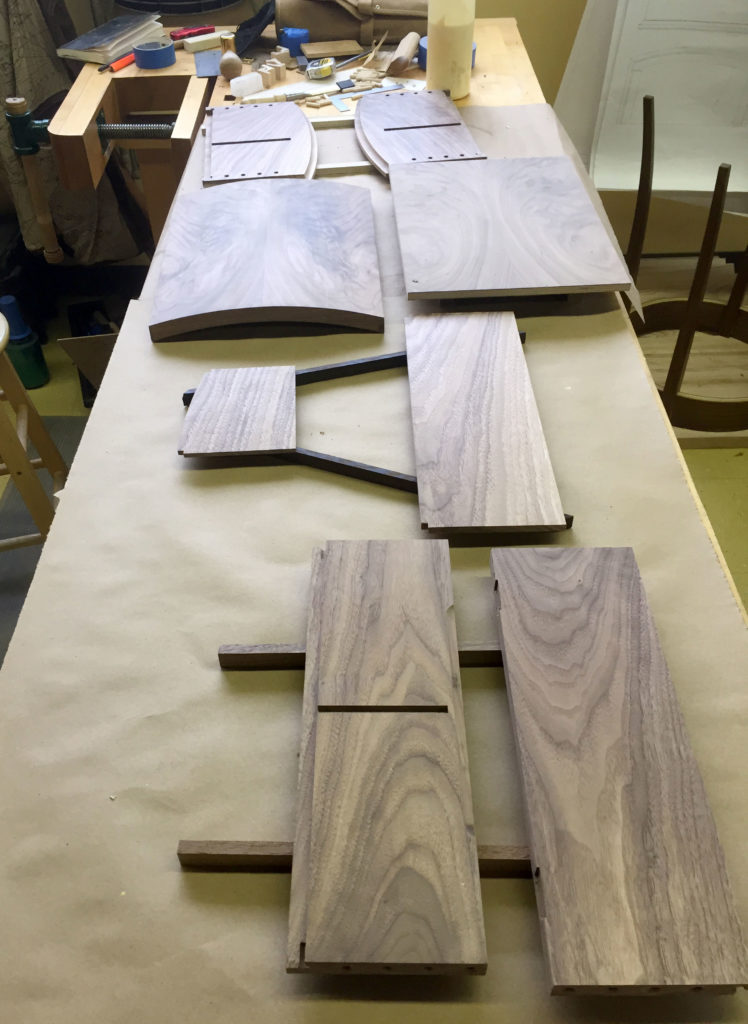 taken apart and shellacked,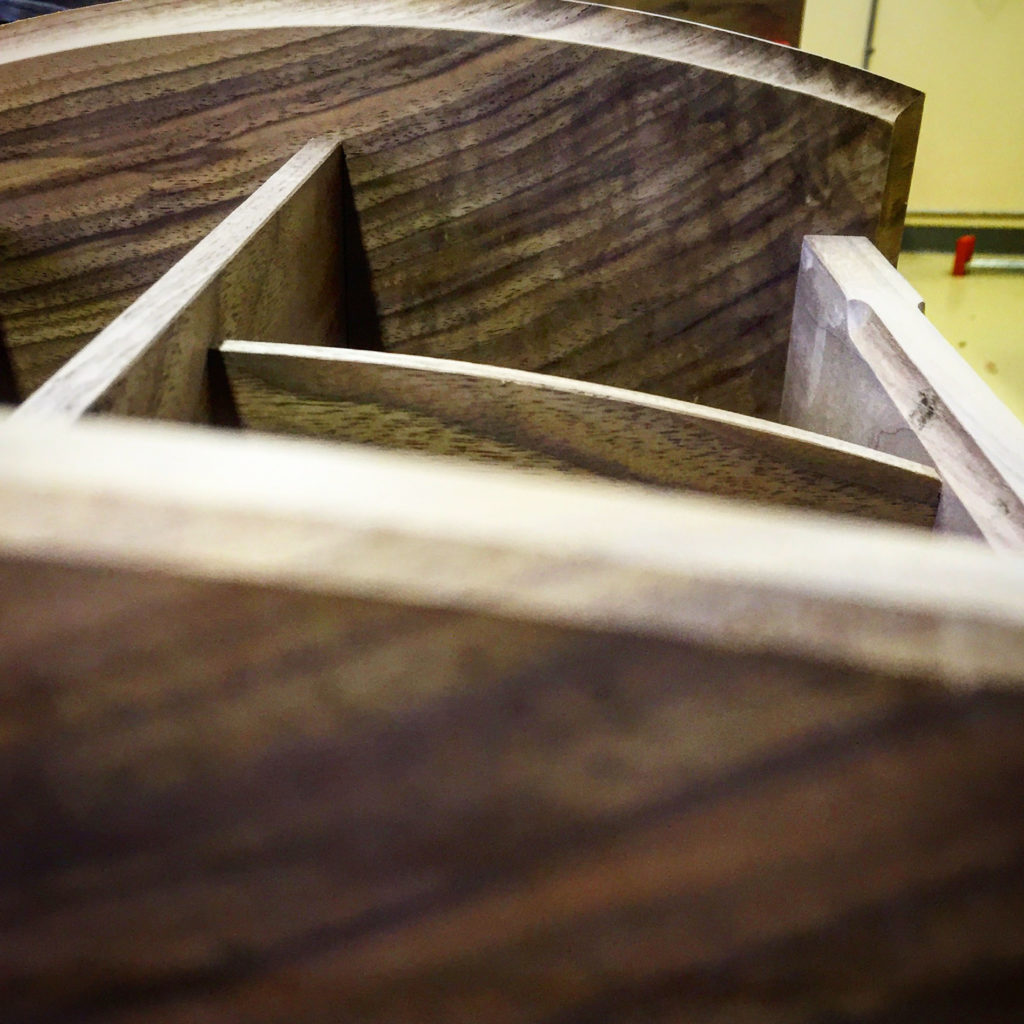 then reassembled and glued.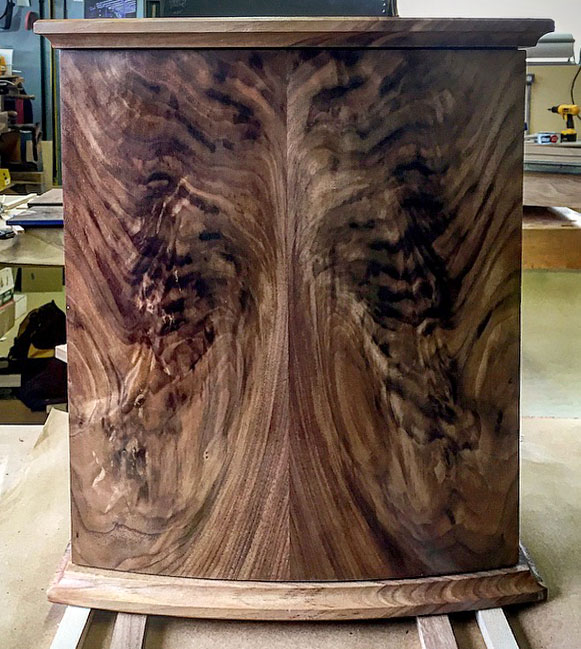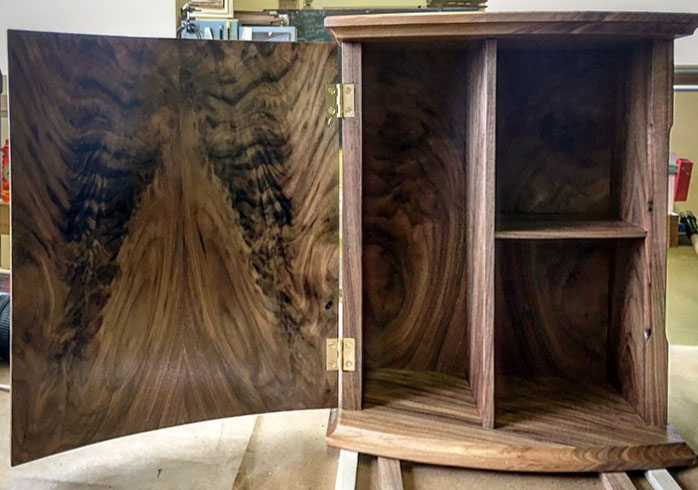 Just needs a bottle of Midleton and some glasses.