My parents have been carrying these old Singer Sewing machine legs around for the past 30 years, every time they've moved. Seemed like it was time to do something with them.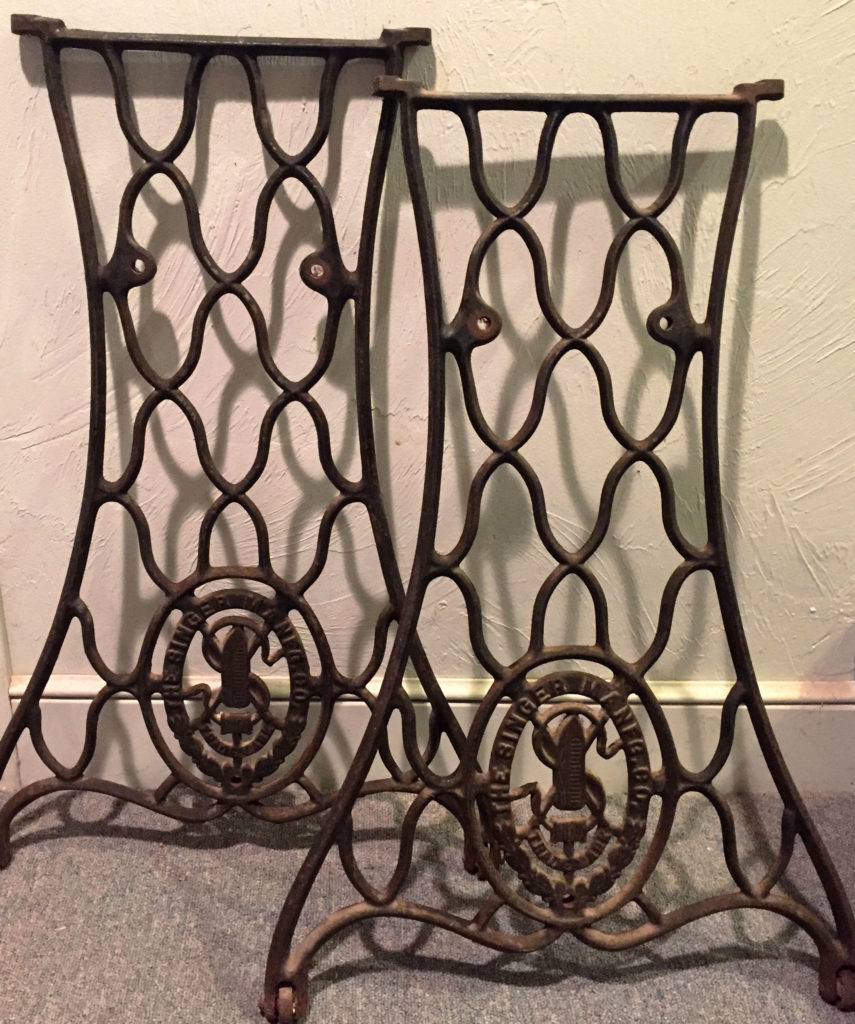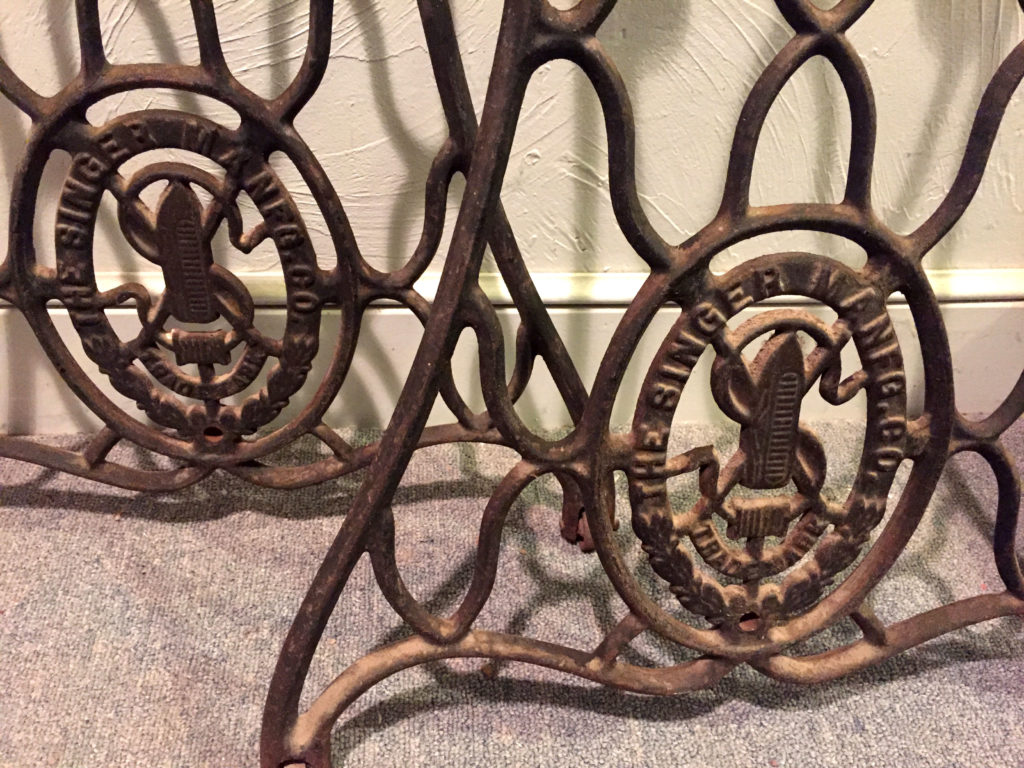 Only a little bit of rust on them. Nothing that a quick scrub and coat of paint cant fix.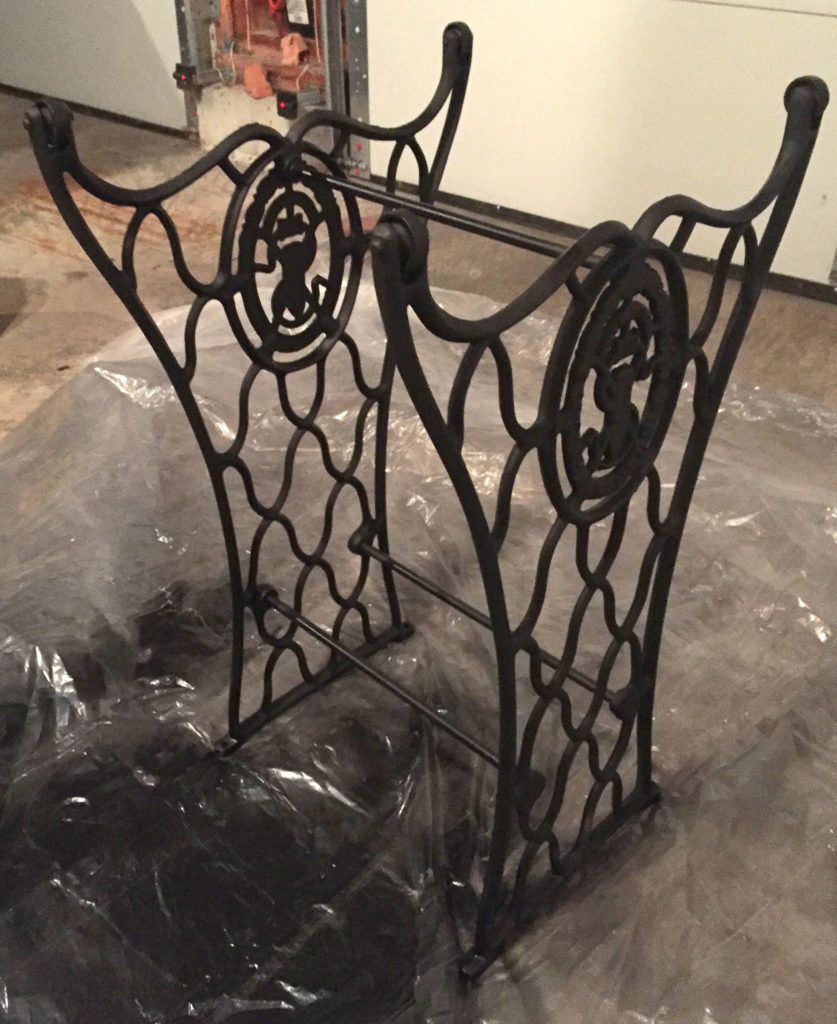 The top is a small slab of claro walnut that only needed a little bit of flattening.