My first solo, large table is out in the wilds of San Francisco. Little Window by Bicycle Banh Mi was looking for a new counter for their outdoor space. The eventual goal is to make the space feel like "being in a cute Japanese sandwich shop." So it was maple, all the way. After working for Jeff Soderbergh, the prospect of gluing up 8 foot long 8/4 boards by myself was remarkably un-daunting. (I know that's not a word, Dad.) My small, one car garage is the perfect size for awkwardly large glue ups that would be an annoyance in any of the community shops where I milled the boards.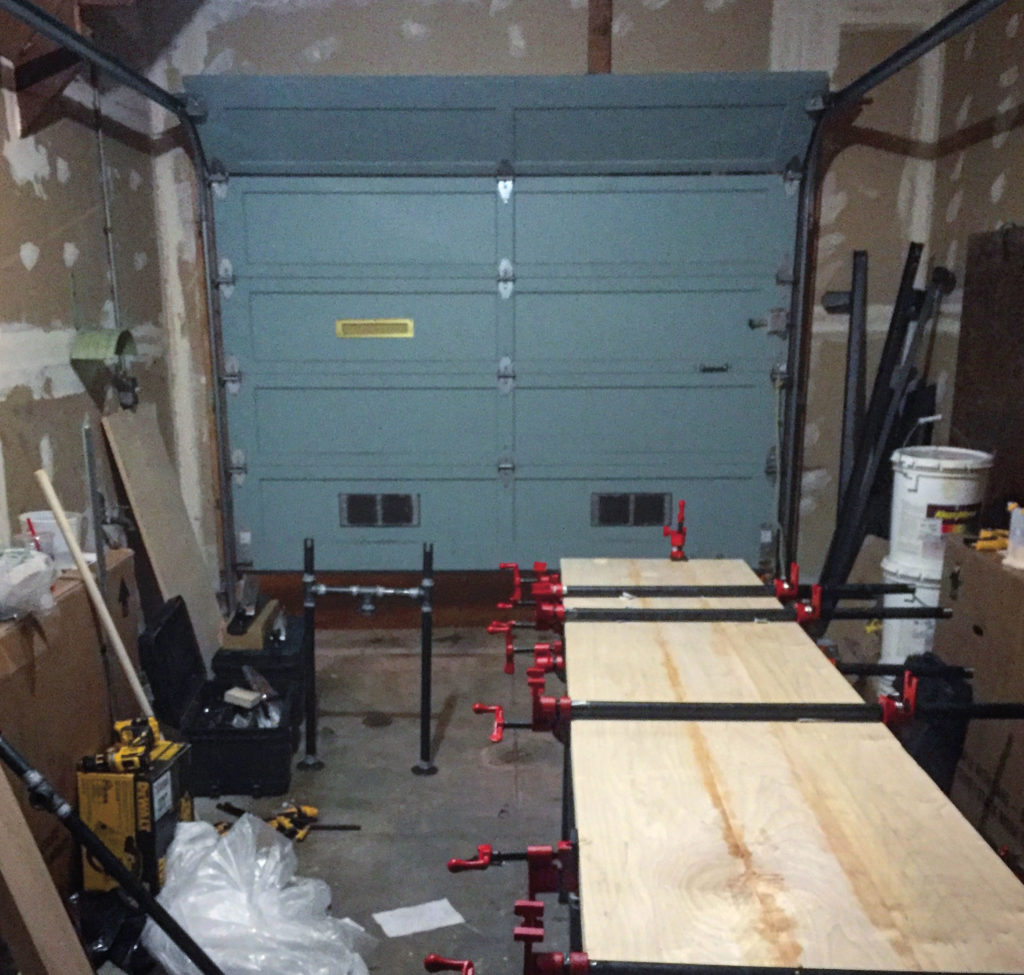 The next morning, the top took a quick trip to Flat Town with my, somehow still true, jointing plane.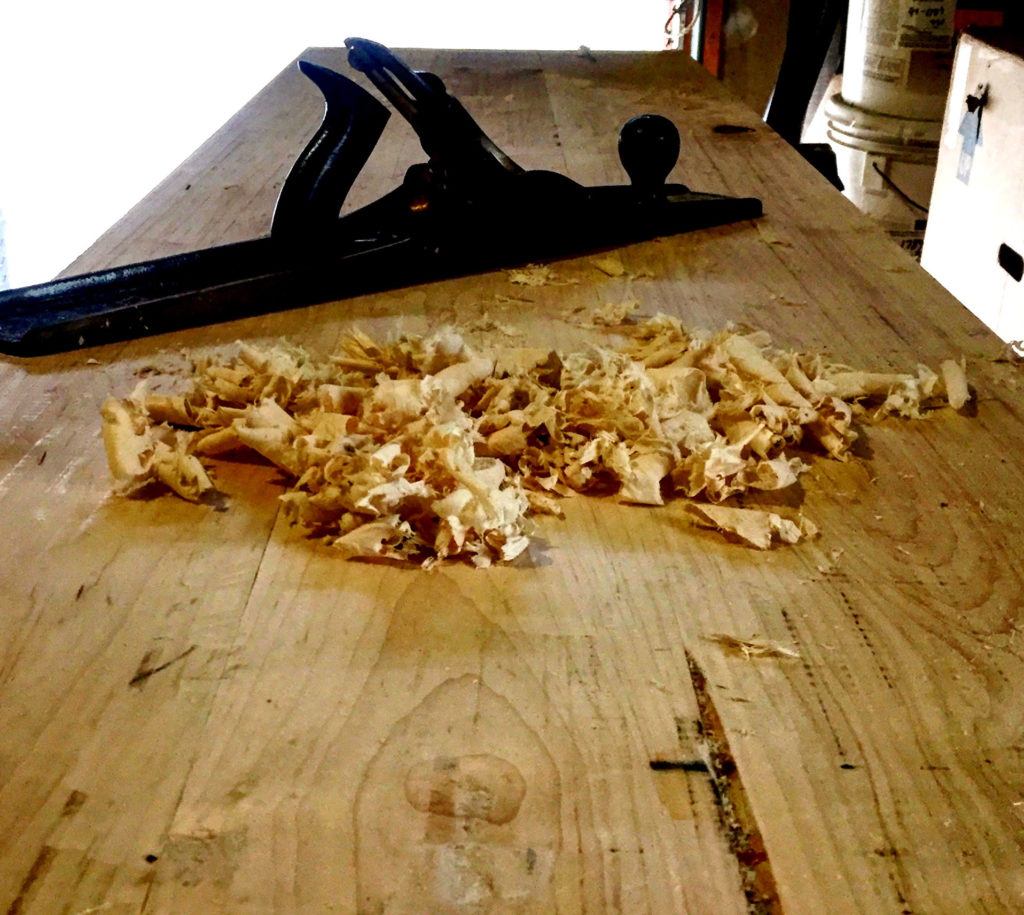 I decided to go with a two part epoxy to seal the top. It seemed like pretty solid protection from spills and sporks alike.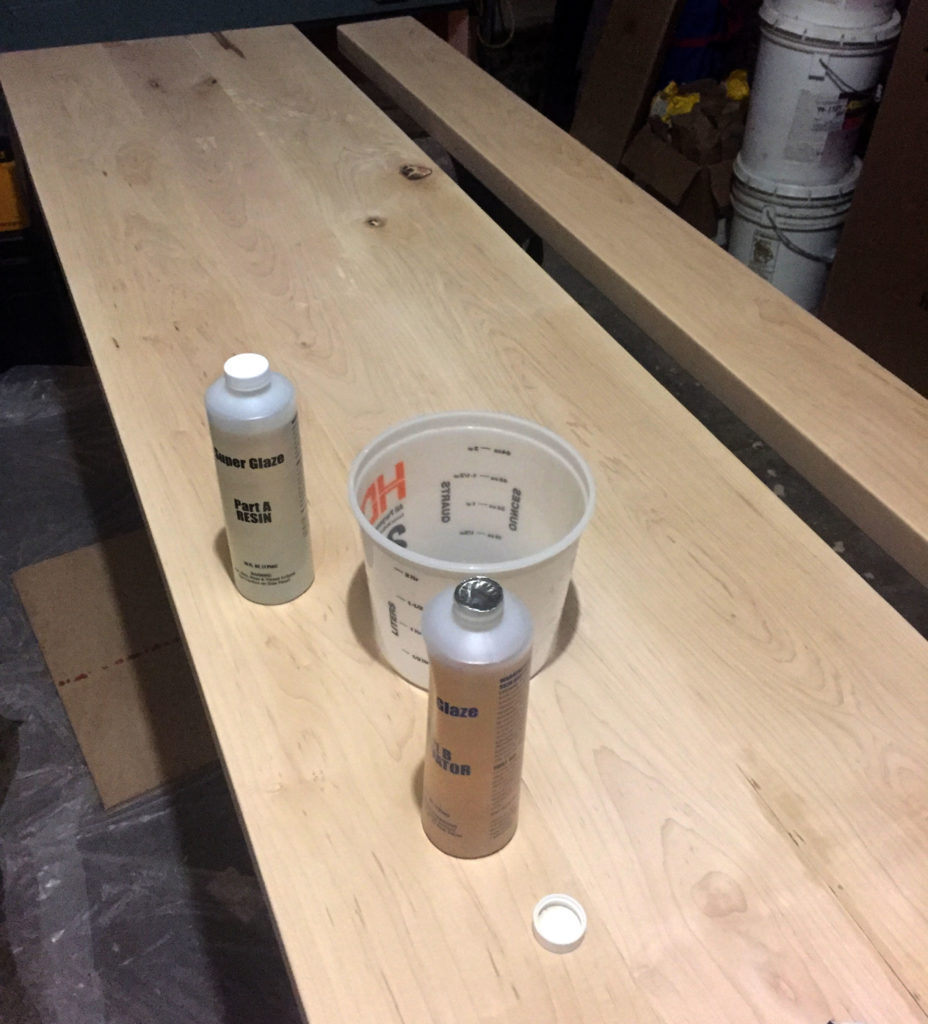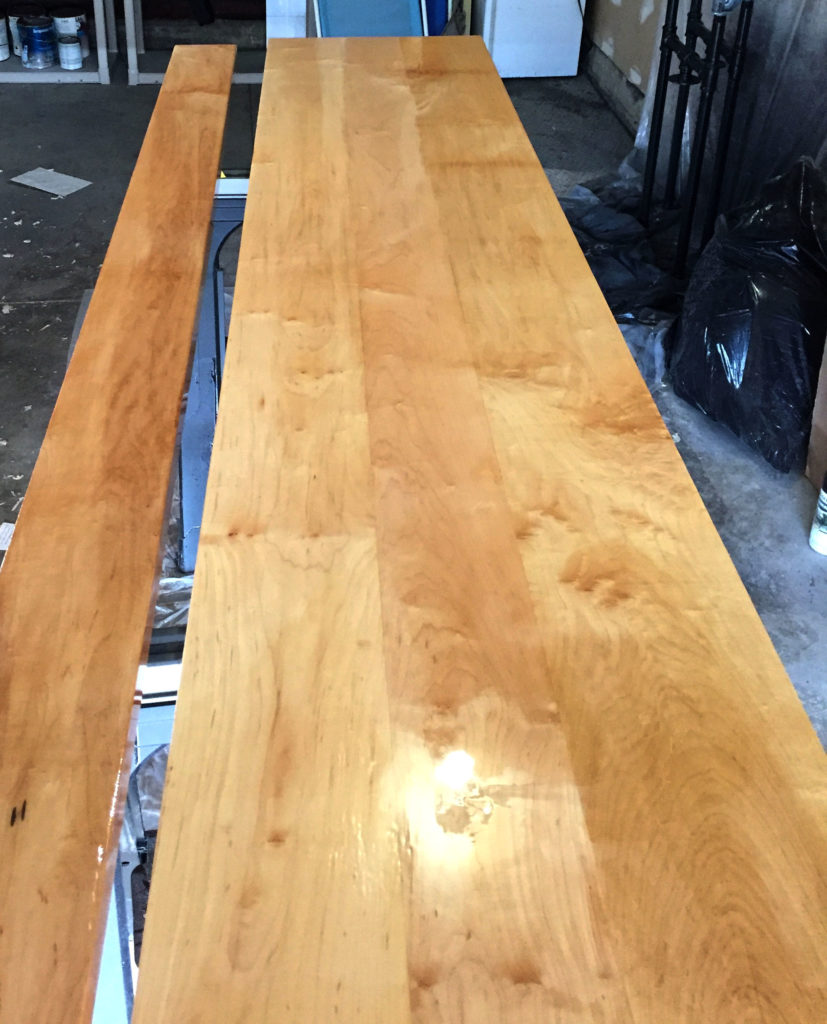 The lesson I learned from coating the bottom first was: If it looks terrible, add more epoxy. And make sure you have a drop cloth under it. I forgot to put a border of tape on the top. Where the epoxy had dripped down the sides, it left large stalactites(mites) that needed to be sanded down before the final coat could be poured.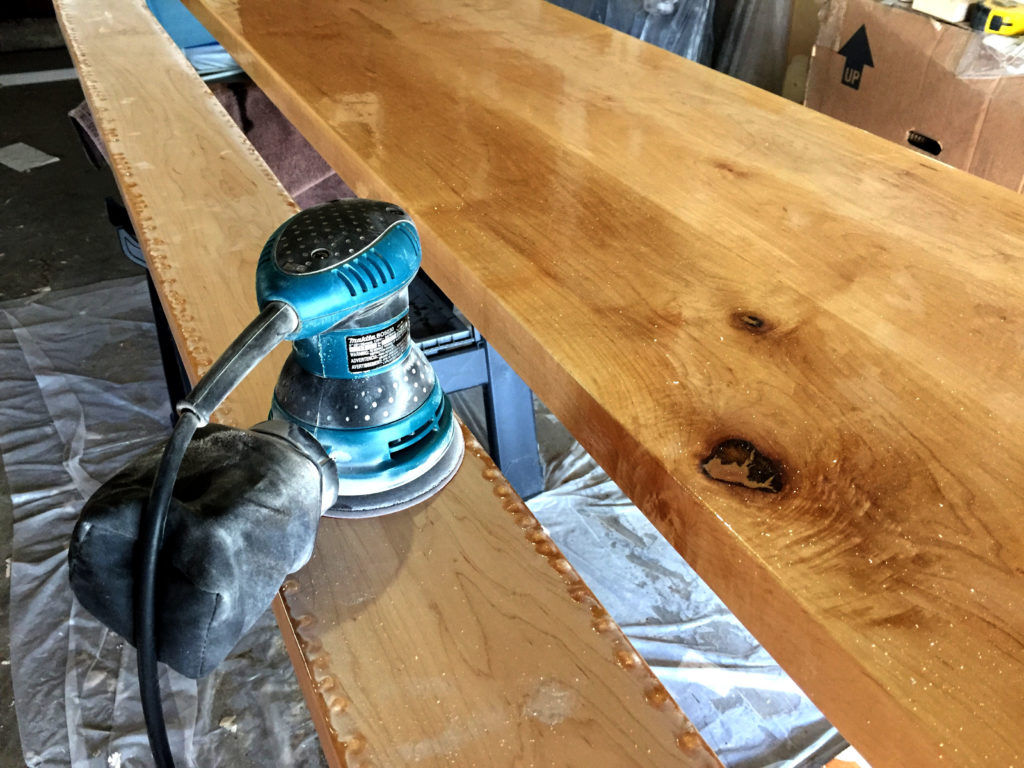 While this was happening, I was assembling the base out of 1″ industrial pipe. It all got a few quick coats of black spray paint to unify the color.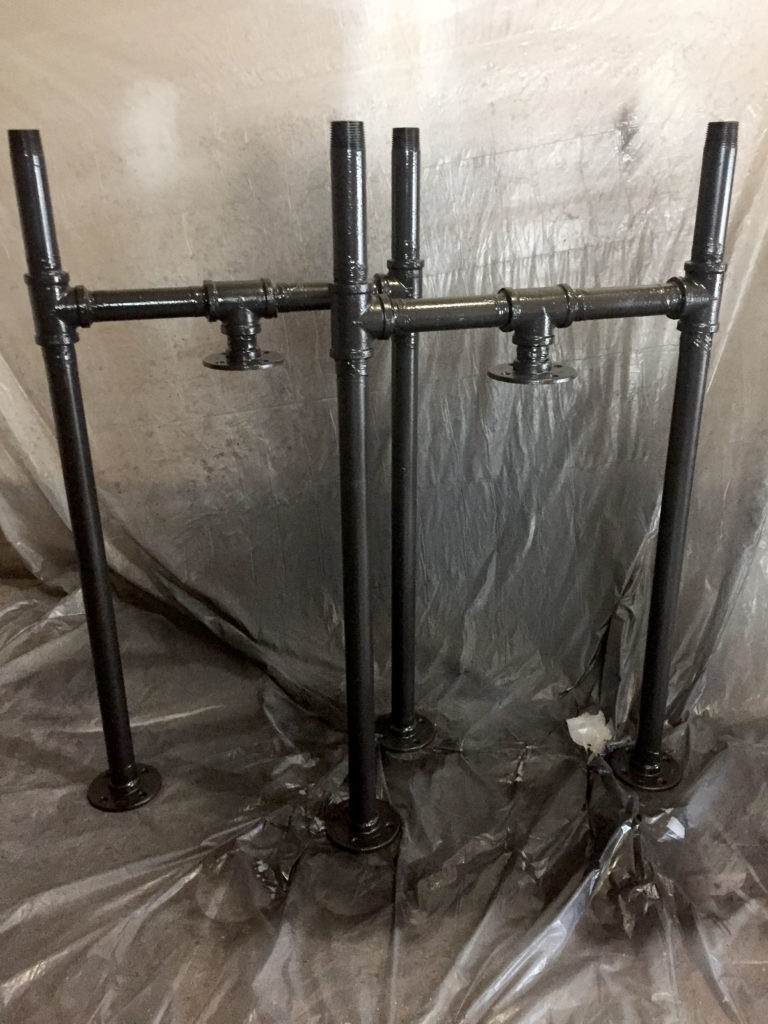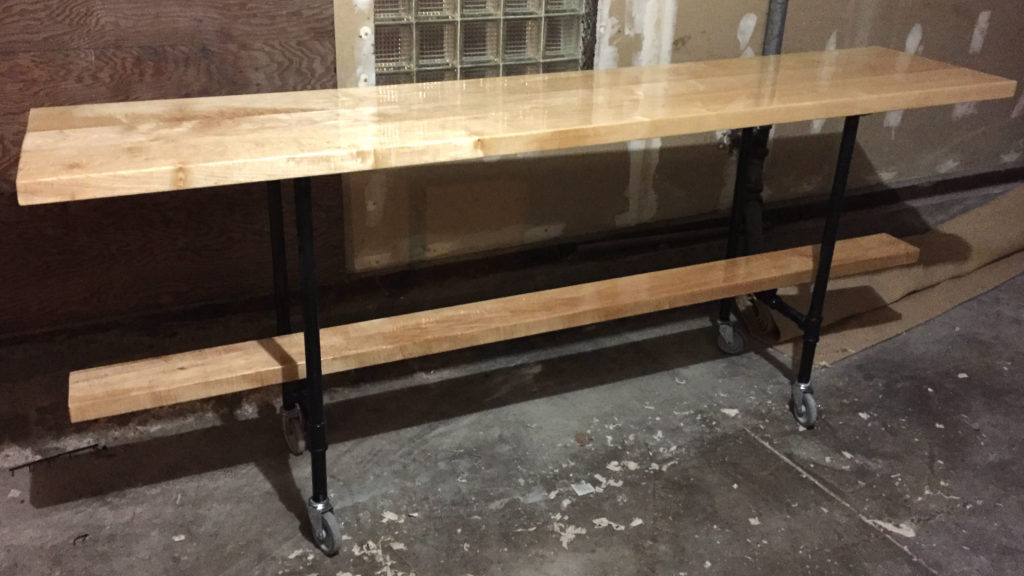 Driving an 8 foot long table, hanging out the open bed of my truck, up and down the hills of San Francisco was a deeply terrifying experience. Every route I tried to take was steeper than the last. Ratchet straps really do their job.