Next stop: The Canadian School of Lutherie in Toronto. Guitars are made from wood, from what I can remember. Seems like a good next step. Templates and knowing where electronics go make this jazz a whole lot simpler.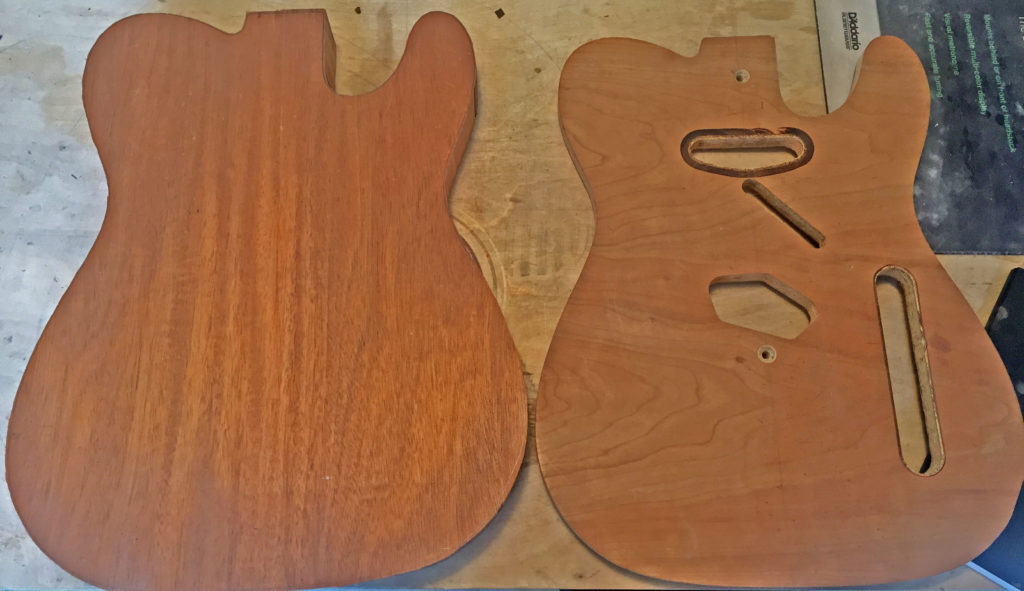 The countless bags of metal do-dads and wires slowly started to make sense with each new hole I made in the Honduran mahogany body.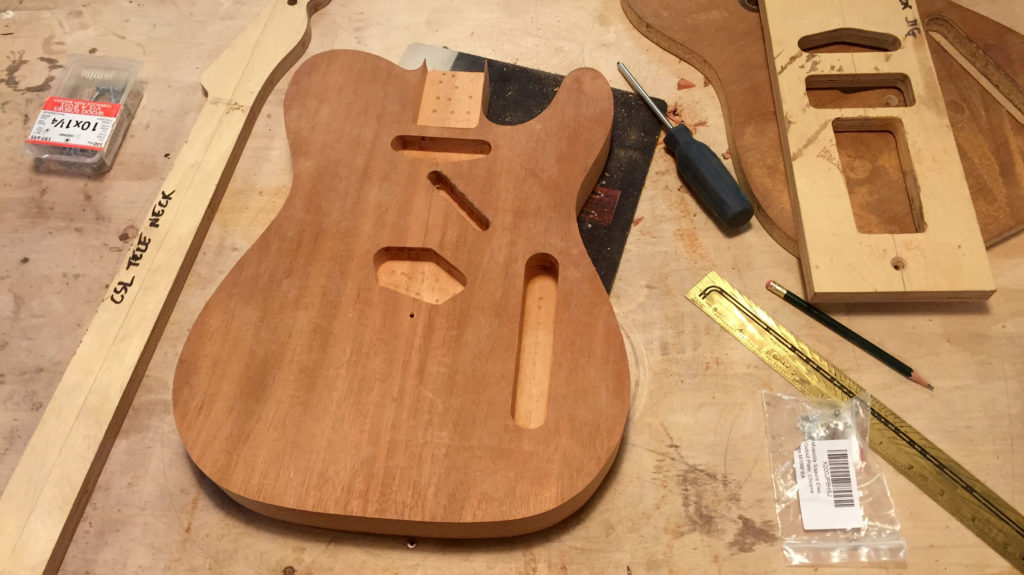 The neck stock was African mahogany with a torrified (roasted) maple fretboard.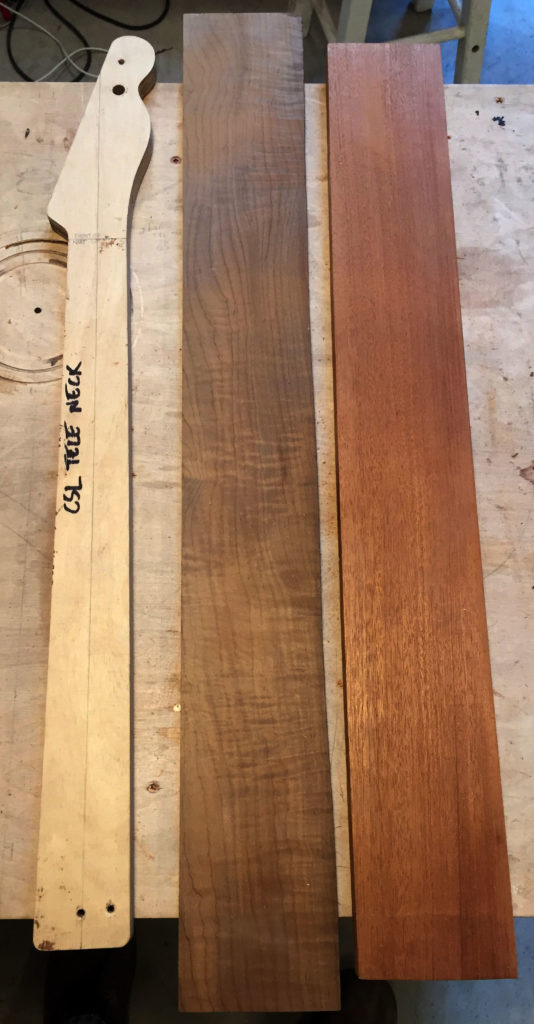 The first step was sandwiching a truss rod between the fretboard and neck, with the help of a router, cutting out the shape, then the carving.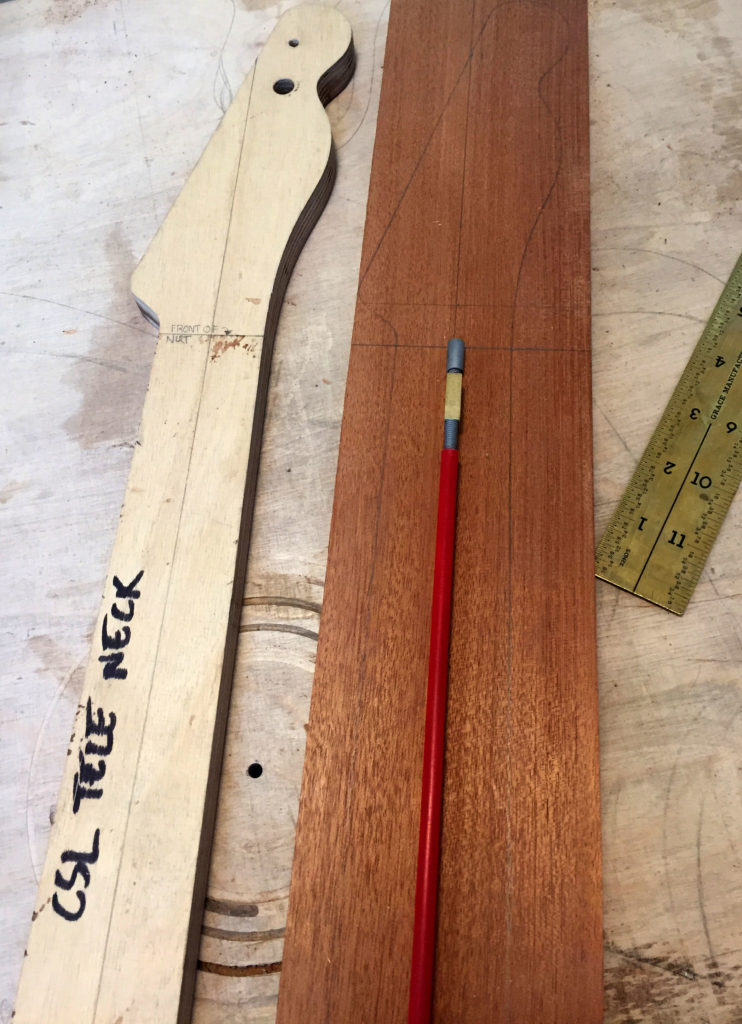 A couple good rasps are all you need.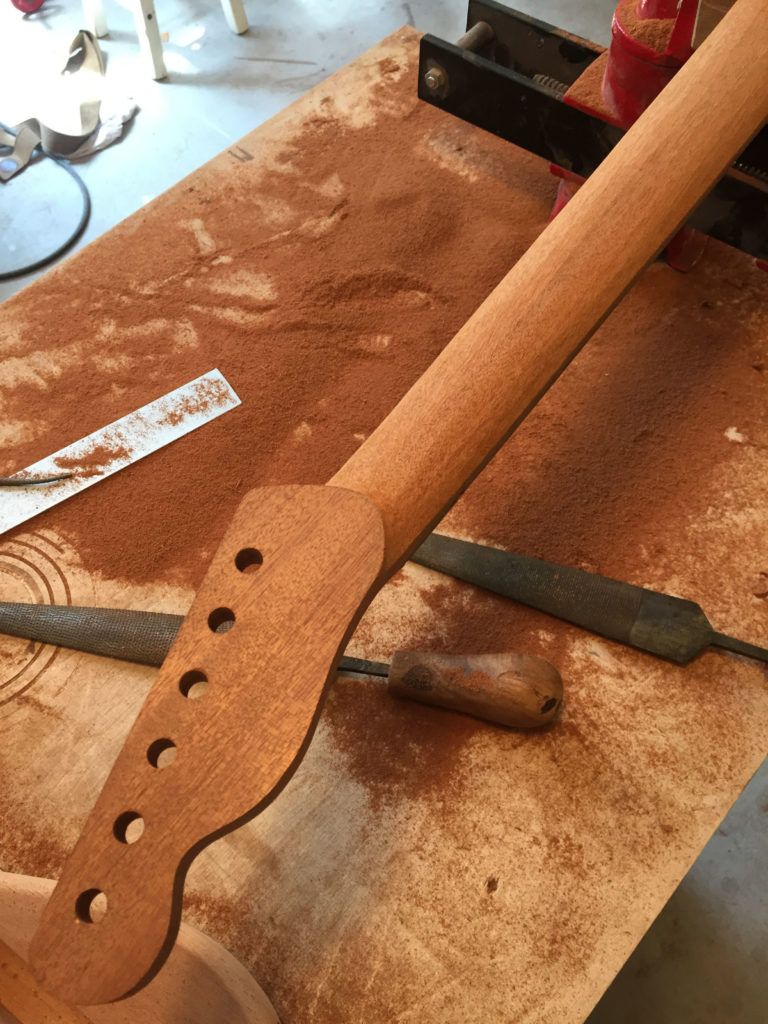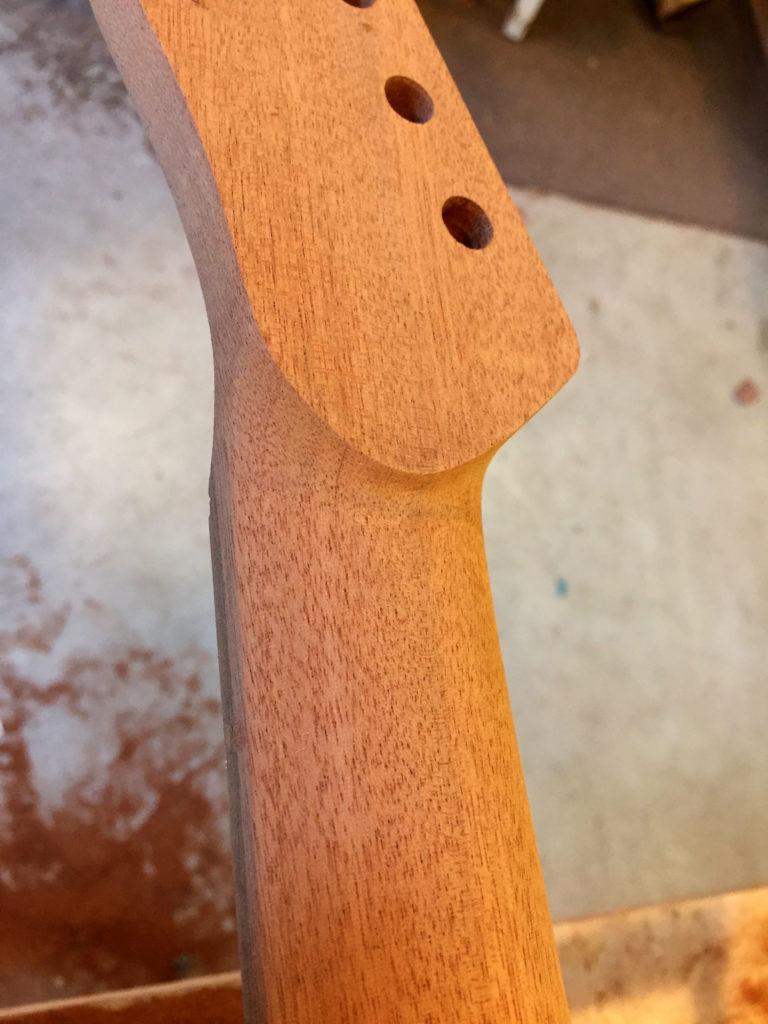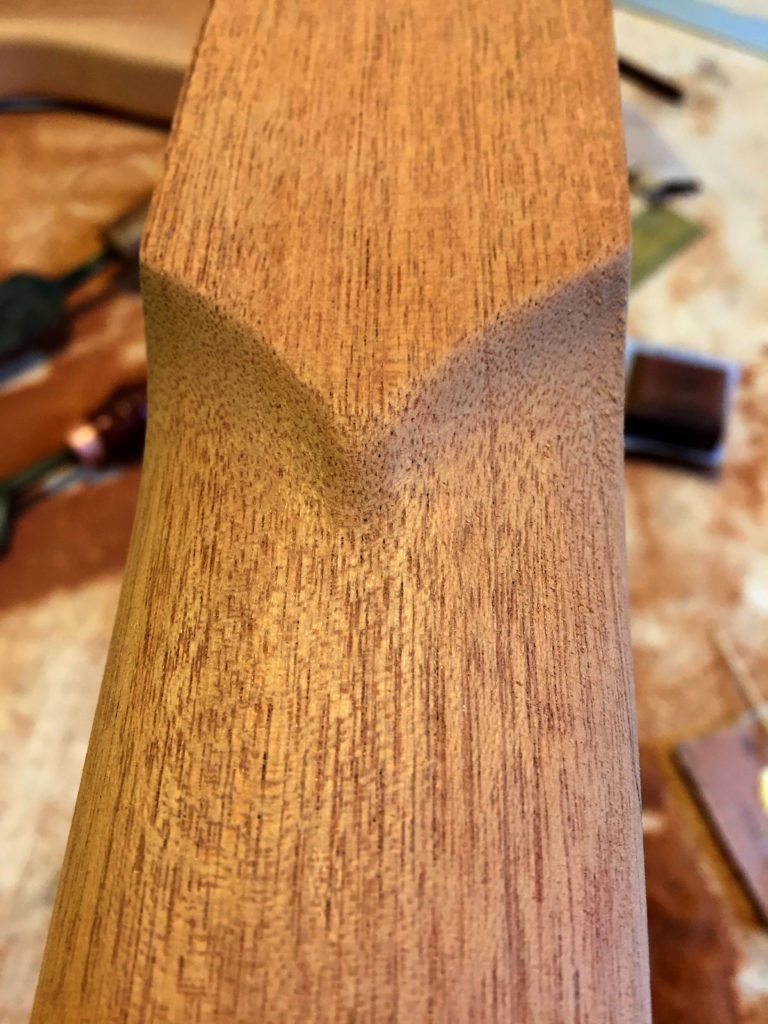 Next step was cutting the frets. First on a table saw jig to get the proper spacing, then cleaned up by hand.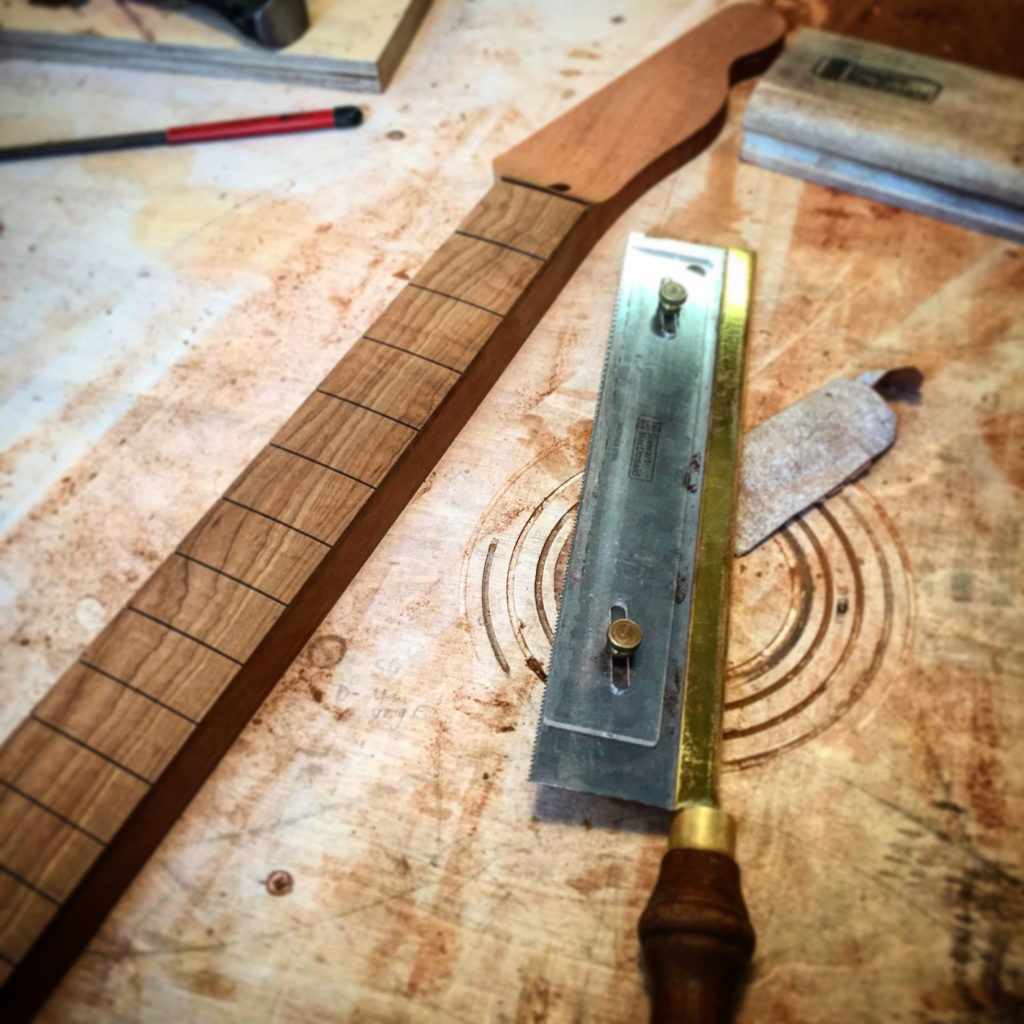 Fret time.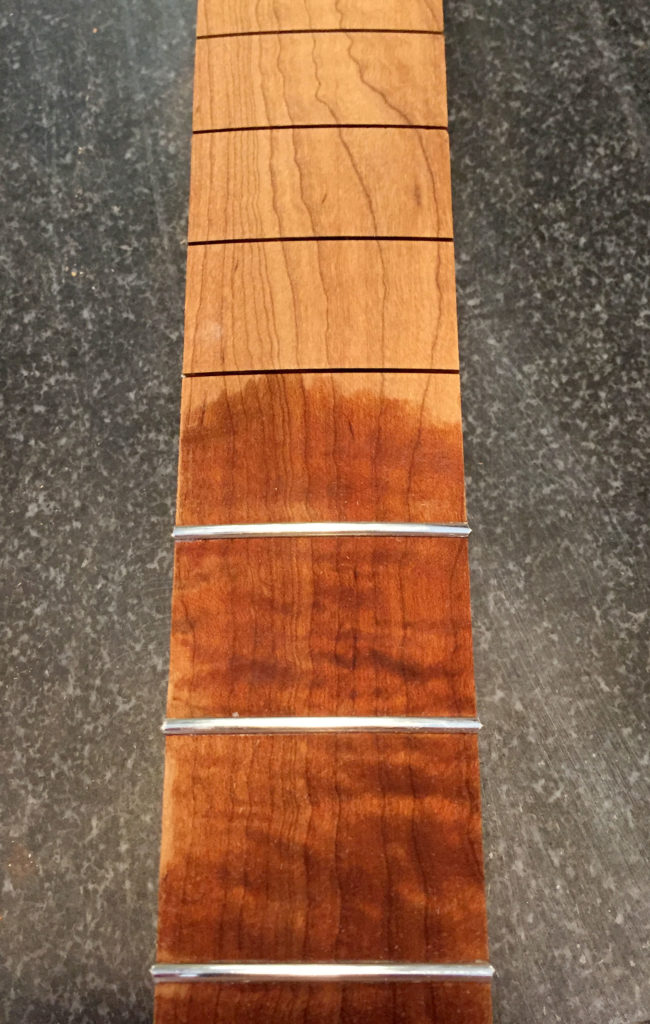 There's a lot of grinding and clipping and glueing and hammering.
Pretty soon you start to realize you've made a freakin' guitar.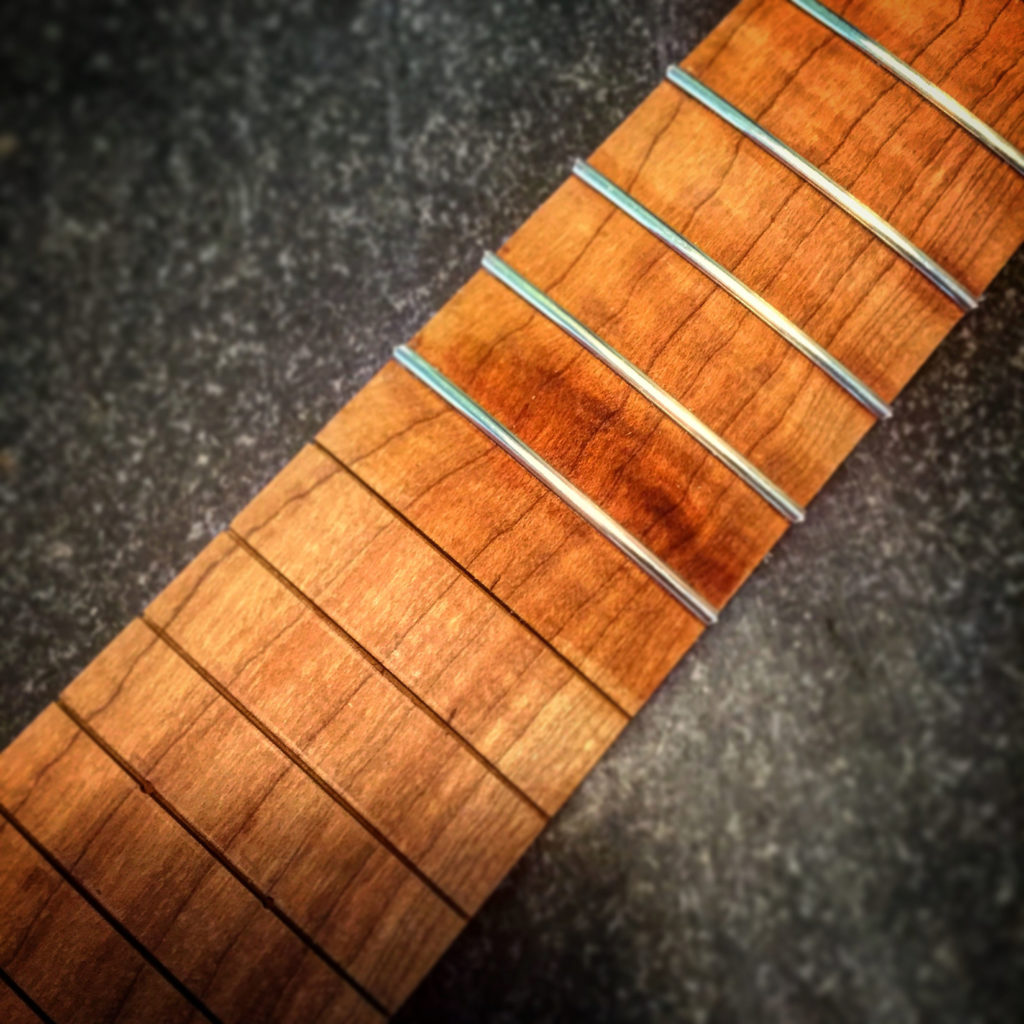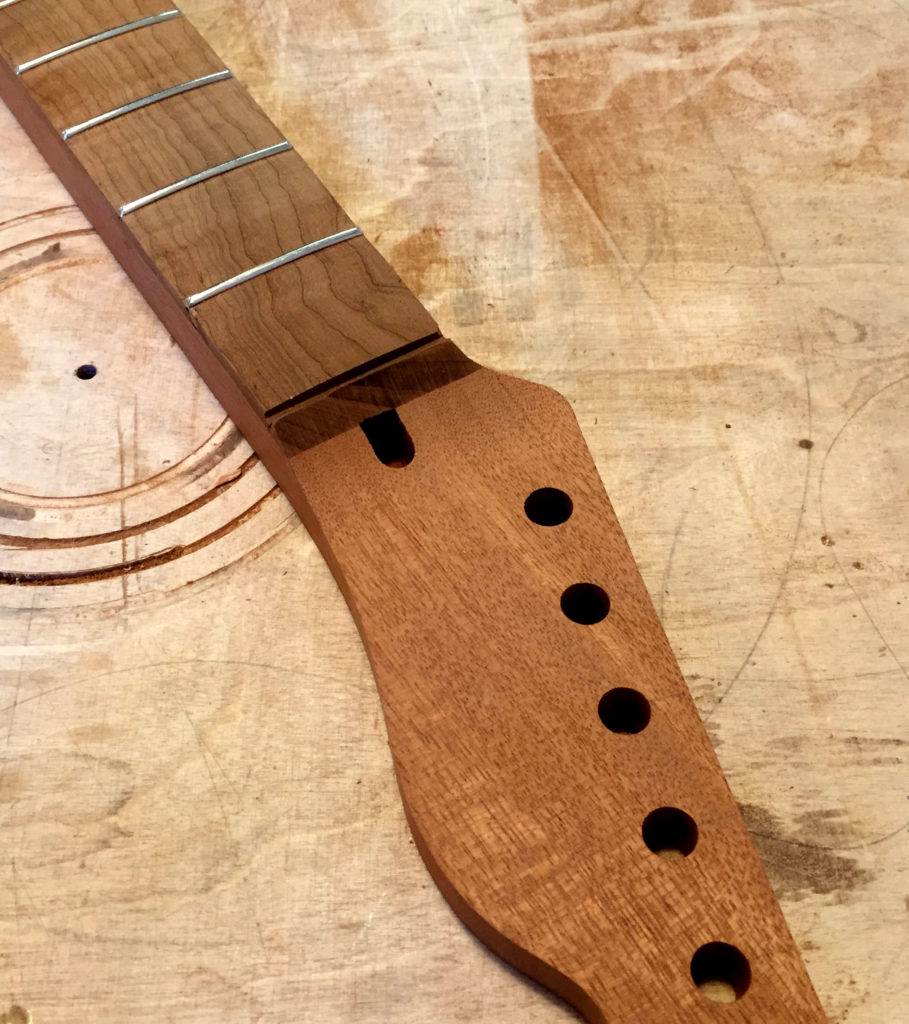 The fret board looked too nice to sully with a lot of inlays, so I kept them just on the top of the neck.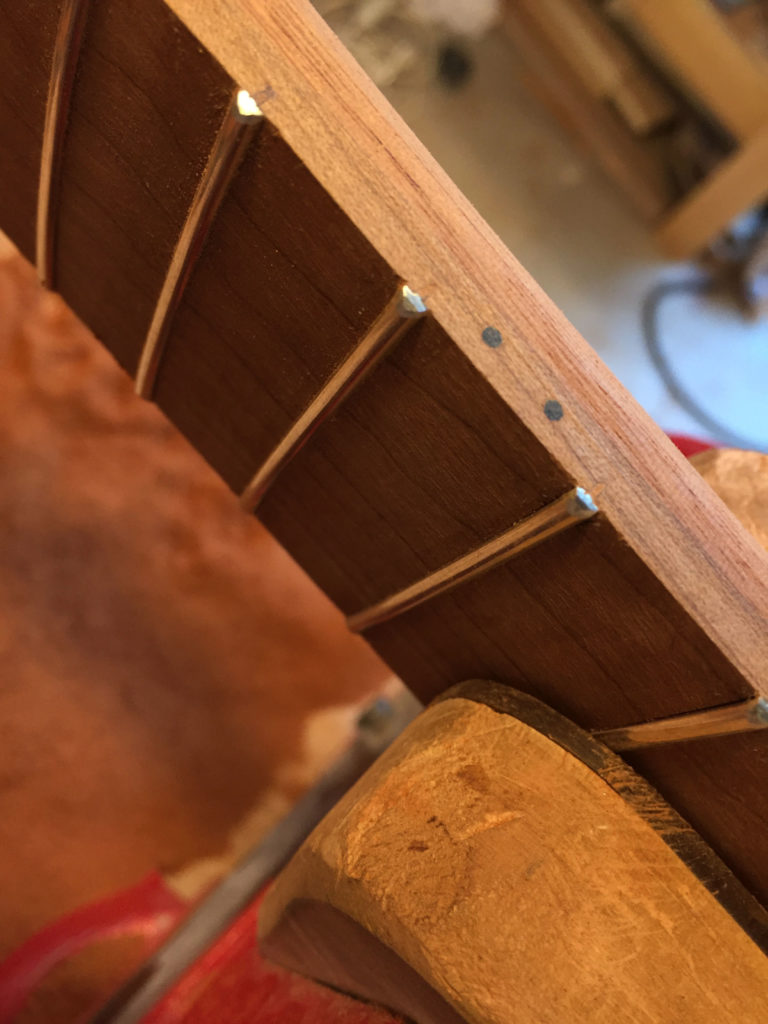 A quick dry fit before the final sand and spray finish.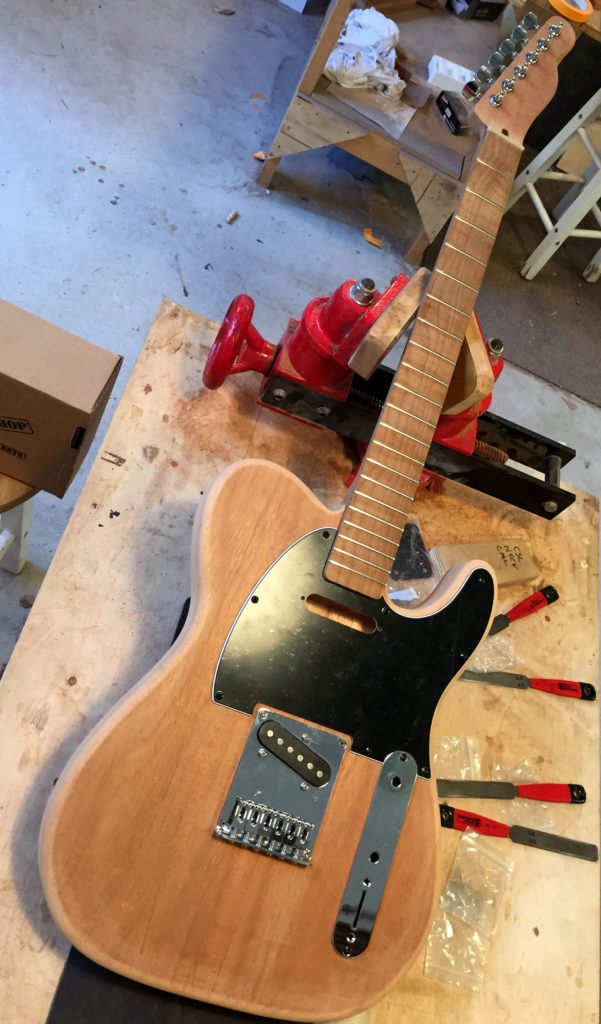 It was difficult to notice a difference between the two types of mahogany. Until that first coat of finish.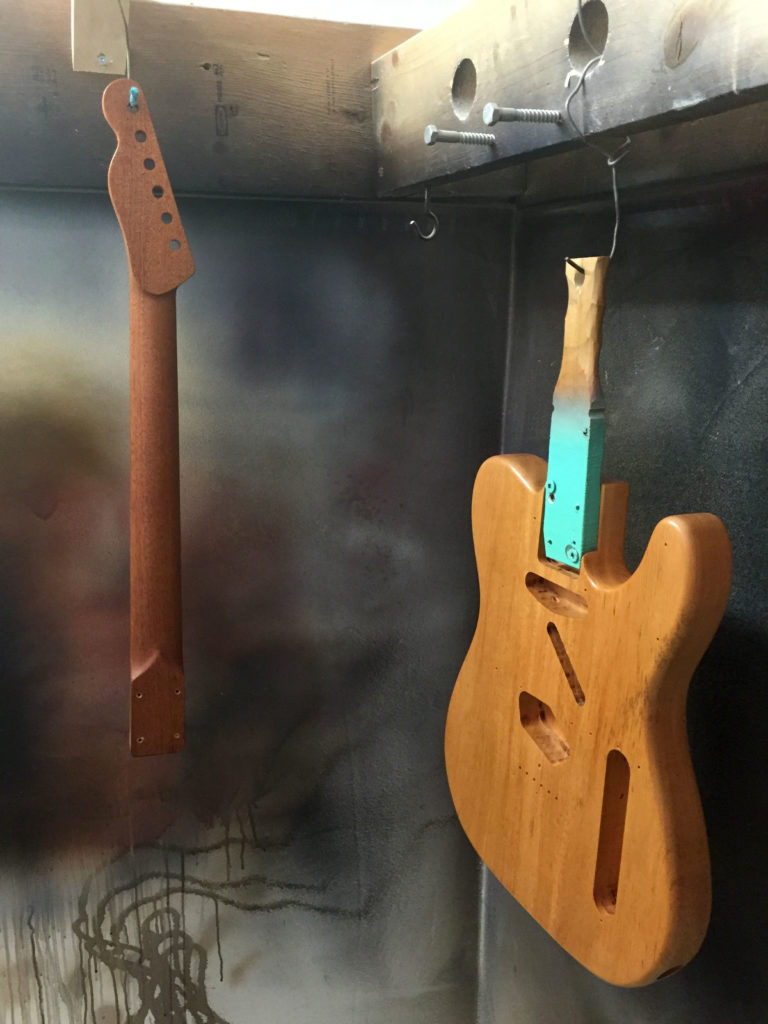 While that dried, I made a knob for the three-way switch out of the same torrified maple from the fretboard.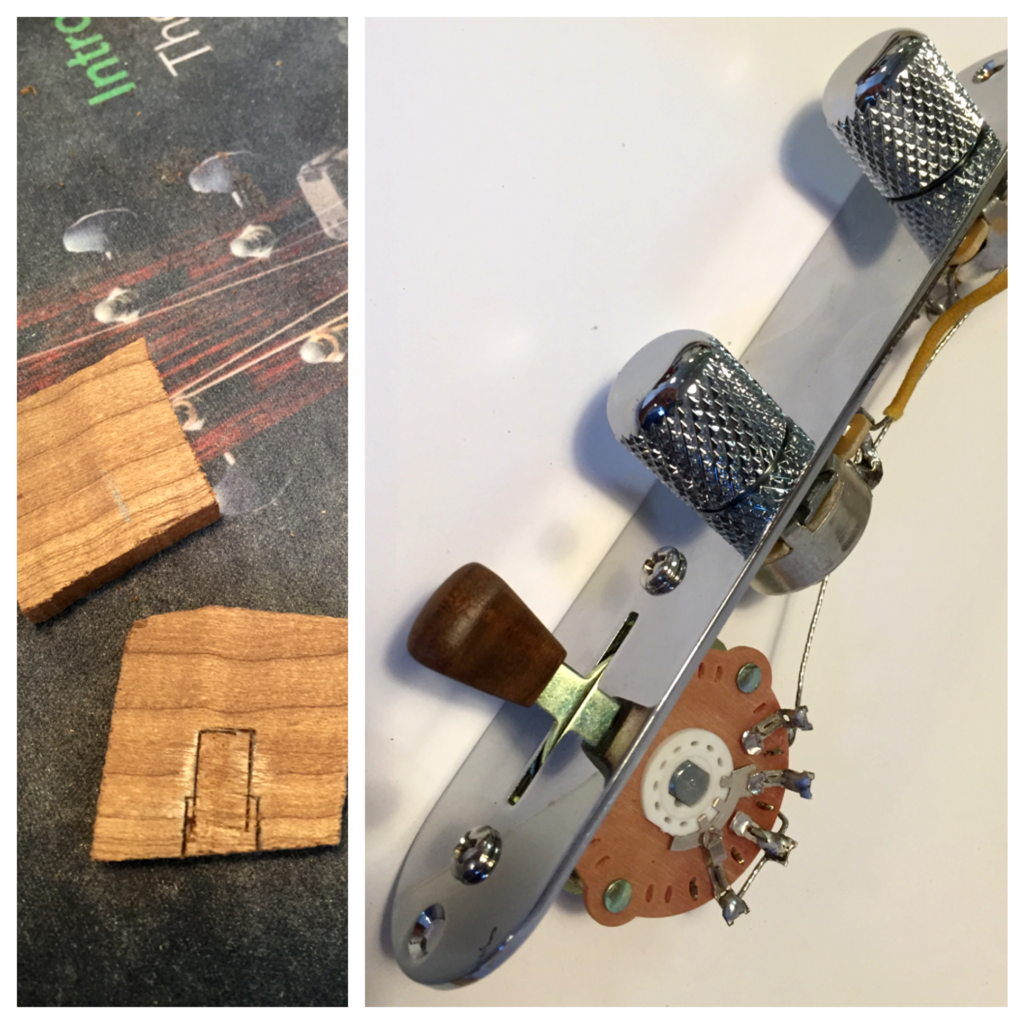 Apparently, solder is quite hot when it is a liquid. And bare wires shouldn't touch for some reason. Who knew?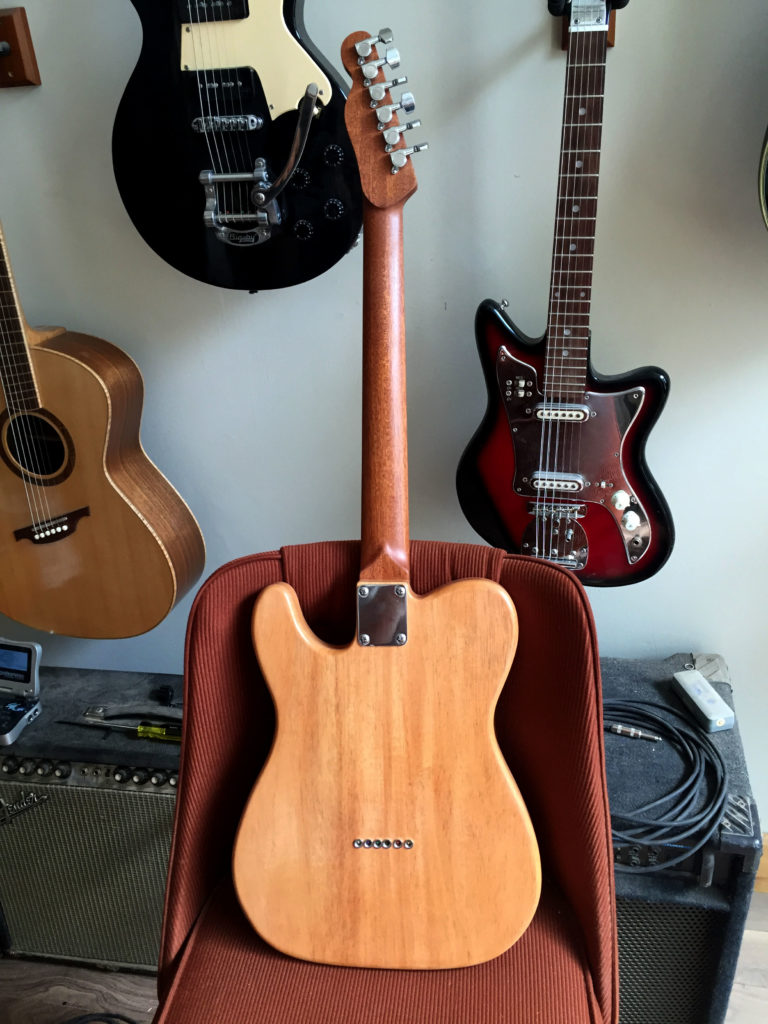 Having no idea how guitars should sound, but it seems like it sounds pretty great.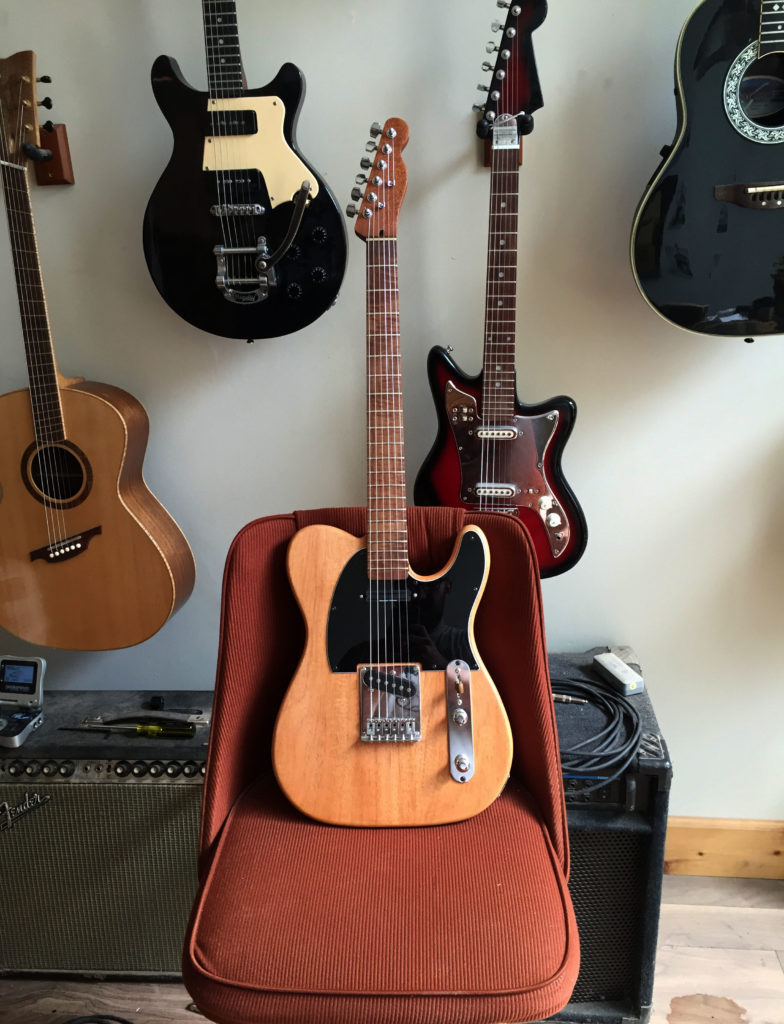 Now I need to learn how to play it.